There's nothing more exciting than designing your new home and all of its novel details. Creating a home that is uniquely yours and perfectly suited for your family's needs—now and well into the future—can be a dream come true. From inspired home designs to flexible spaces and quality craftsmanship, it's everything a home-building experience should ever be. And it's what Pulte is known for.
It's All About You
EverBe home designs and interiors are inspired by worldly travels and a laid-back lifestyle. Pulte's design team has curated a unique collection of high-quality homes that celebrate casually elegant Florida living, with architectural styles that pay homage to European and Mediterranean influences while celebrating a modern, coastal Florida vibe.
Based on extensive consumer research, we've incorporated timeless "must-haves." From fabulous curb appeal to innovative floor plans and flexible spaces that are purposely designed for different life stages. Every detail of an EverBe home has been carefully planned. An open, bright, and airy living room lets the Florida sunshine in. A spacious patio beckons you to unplug from the everyday and bask in serenity. When you need to plug back in, you can rely on smart technology and solid Wi-Fi to get the job done or stream your favorite movie.
EverBe homebuyers can personalize their home designs inside and out using our Design Center. In addition to defining the exterior elements of their new homes, including elevations and color schemes, homebuyers can modify the footprint of their home through different structural options. Trend-lasting interiors can also be designed to suit individual tastes. A wide variety of materials are available to choose from—for flooring and interior door styles, cabinets, countertops, backsplashes, and more.
EverBe home designs feature architectural styles that pay homage to European and Mediterranean influences while celebrating a modern, coastal Florida vibe.
Life-tested Interiors
EverBe homes are thoughtfully designed to accommodate your family's needs—making your life easier, better, and happier. Every square inch of an EverBe home allows you to do more because we've built in so many ways to get more out of life. The possibilities are endless—from innovative work-from-home/learn-from-home spaces or even space to create your own at-home gym/yoga studio, home theater, or game room. Oversized kitchen pantries and spacious closets also provide ample storage for everything you need.
Imagine Life Here
Explore the experiences that shape how life could be for you at EverBe. Draw inspiration from our oversized model park featuring nine model homes and thoughtfully-designed outdoor spaces that offer a glimpse of how special this community will be. Meander through curated pathway systems that provide moments of reflection, recreation, and exercise. Imagine intimate gatherings with family and friends in green spaces that beckon for an impromptu picnic or a game of fetch with your pup. Envision teaching a child how to ride a bike along the pathways or taking a quiet walk with someone special. Timeless experiences and memories are waiting for you here.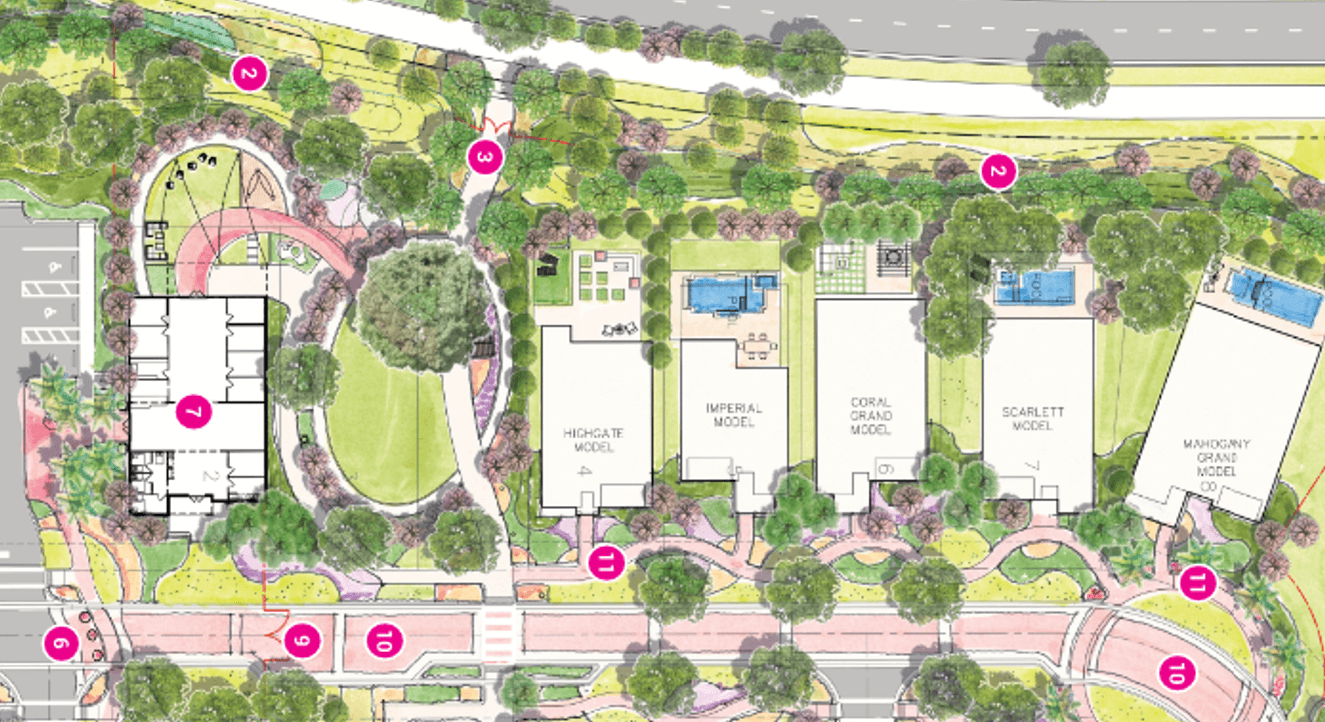 Whether your style is mid-century modern, modern farmhouse, or boho chic, you'll be inspired by our nine model homes. As you walk through the various series of homes, including townhomes, bungalows, classics, and estates, marvel at the latest trends in interior design that are beautiful and affordable. Discover professionally curated Design Packages that have been thoughtfully created by our professional design team with a cohesive, custom palette for every price range.
These interior design ideas can also be replicated in your new home through the MINE program, exclusively available to Pulte homebuyers. Love the couch you saw in one of our models? Shop the look online and select similar furniture at different price points. Enjoy complimentary design services along with white glove delivery when you're ready to move in.
Higher Quality Standards
With more than 70 years in homebuilding, you can be confident in the Pulte quality of your new EverBe home. In addition to following strict quality control measures to ensure accuracy and attention to detail, our signature Build Quality Experience™ includes communication with you during every stage of the process. Our Pulte Construction Standards meet or exceed those of the industry and are backed by a 10-year limited structural warranty.
Our homes include energy-efficient features that can help reduce overall energy consumption while increasing comfort at a lower cost. In fact, Pulte homes can be 30% more efficient than the average existing home.
And, each EverBe home features quality building materials manufactured by top brands that represent the same quality and innovation that Pulte does. By keeping pace with vital, life-enhancing innovations and delivering quality products, your new home at EverBe truly is everything a home should ever be… and more.
To learn more, visit https://www.pulte.com/EverBe.